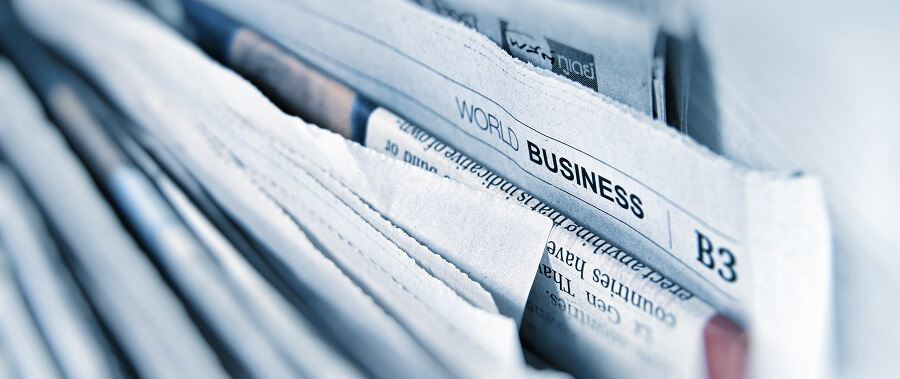 Q1 2019: RTRS quarterly industry news round-up
Three months in and 2019 has already seen hot weather, cold weather, political debates and plenty of engineering updates, news and celebrations. Here are our favourites:
Accelerating prices
If you read our 'Gearing up for 2019' blog you'll already be aware of Tesla's concerns that its cars are just too expensive for the average driver. This, coupled with the announced staff cull in January, has led to Tesla adding a 3% price increase onto its cars. 2019 will definitely be challenging automotive engineers to make electric cars better and cheaper.
Automotive job losses
Honda announced the planned closure of its Swindon plant in 2022, resulting in 3,500 job losses. Falling demand in China and a reduction in diesel sales is said to be behind the closure of the 34-year-old plant, although commentators believe that Brexit was also influential in the decision. And that wasn't the only bad news in the automotive sector – Nissan announced that the new X-Trail would be built in Japan, not Sunderland.
If you've been affected by the automotive shakeup this quarter, get in touch with one of our specialist automotive engineering recruitment consultants to see how we can help.
Alternative transport
There was, however, good news in other transport sectors. An autonomous bus was trialled in Singapore, Rolls Royce announced ACCEL – an electric aircraft targeting speeds of 300mph, a new hydrogen train design could become a reality by 2022, and a self-powered real-time track monitoring development project has been granted funding.
Mind the gap
Brain technology wizz MindMaze is teaming up with McLaren Racing to develop mindreading safety technology for the upcoming Indianapolis 500. Brain-sensing technology will send neural signals from driver Fernando Alonso directly to a medical team – progressing driver safety while capturing new data insights.
Splashdown
The SpaceX Dragon successfully experienced a splashdown in the Atlantic Ocean – opening the door for NASA to approve the commercial astronaut capsule for crewed flights. The US has not sent its own astronauts into orbit since the end of its Space Shuttle program nearly eight years ago. It is hoped that SpaceX Dragon will change this, as soon as July, taking both NASA astronauts and secondary customers into space.
Elsewhere in outer space, Virgin Galactic scaled new heights – 56 miles to be precise. The three-crew flight successfully took off from, and returned to, the Mojave Desert runway in what was described as a smooth flight. And, back in the UK, Scottish space startup Orbex has unveiled the world's largest 3D printed rocket engine.
Hunterston B
Photos were released this quarter of cracks appearing in the Ayrshire nuclear reactor – cracking has developed in the graphite bricks making up the core of the nuclear reactors. EDF Energy must now prove that it can shut down the reactor in all circumstances before being granted permission to restart. It is hoped that Hunterston B can continue producing electricity until 2023 – any early commission may cause serious energy supply problems as well as job losses.
All hail Warrington
Warrington Borough Council's new solar project has been hailed as the UK's most advanced yet – set to power 100% of the council's electricity cleanly. Two of the UK's largest solar farms (34.7MWp and 25.7MWp) will be built alongside a 27MW battery storage system in York and Hull – generating a £2 million annual saving for the council.
UK homes behind targets
The Committee on Climate Change (CCC) has described UK homes as "unfit for the challenges of climate change". The newly released CC report, "UK Housing: Fit for the Future" warned the UK that its climate change targets will not be met if it does not address five challenges – one being the skills gap. It urges the UK government to launch nationwide training and initiatives to improve or lose.
Hands-on
This quarter has also seen a number of engineering advancements in hand technology. A next-generation bionic hand has been developed that can restore the feeling of touch. Using nerve stimulation to prompt sensory feedback, this could be a breakthrough for amputees. Over in California, a motion-capture haptic glove produced mirror movements by a robotic hand in London – something that could be used for bomb disposals and nuclear decommissioning in the future.
Money, money, money
The start of the year has also seen a lot of money floating around, including:
From trainee to MD
At RTRS, we learnt more about our MD's journey from trainee, heard about what 2019 holds in store for the automotive industry and released the 2019 engineering salary guide.
We'll be back with more news next quarter, but for now you can keep up by following our engineering blog, LinkedIn and Twitter feed.