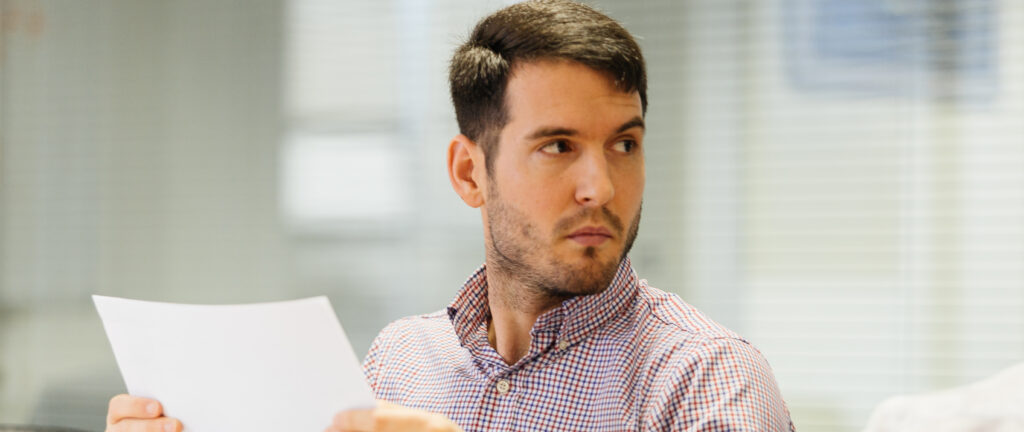 From trainee to MD – my journey to the top
This month marks just over 12 years since I first started with Evolution Recruitment Solutions as a trainee recruitment consultant, and almost two months since my promotion to the top – Managing Director of RTRS. It's not often that you hear of a journey from bottom of the ladder to Managing Director within the same company – so here I am to share my tale and, hopefully, inspire any future employees at RTRS.
Early dreams
Becoming the Managing Director of a specialist recruitment consultancy wasn't always on my agenda. As a young boy, I had huge dreams of making it big as a footballer and spent much of my early career on the pitch. But I had always dreamt of something big – something better and something challenging.
It wasn't until, following some job hopping between car sales roles, that I considered recruitment as a career. A friend recommended the recruitment industry to me – pitching the opportunities for progression, the challenging targets and the attractive salary. Intrigued, I applied to Evolution.
First-day nerves
I just about remember my first day; one small office, 15 people and about one million things to learn. Luckily, I was good at it – delivering outstanding sales figures that secured my promotion to senior consultant in a record nine months (only beaten over the past few years – but we won't speak about that). Suddenly, I was hooked.
That's the great thing about Evolution, and it's exactly why I've stayed so long. The next challenge and promotion are always waiting for you if you want it. I went from trainee consultant to senior consultant to team leader in just three years. And, after only six years, I was running a multi-million-pound IT business unit London / South East – Evolution's largest and most successful division at the time. But I wanted more and, fortunately, so did the company.
Building a business
I've always had an entrepreneurial streak. When first joining Evolution, it was still in the start-up stage – something I was starting to miss. In 2013, I was lucky enough to go back – tasked with setting up a new division, capitalising on the engineering industry with RTRS.
Not only did this give me the opportunity to diversify, but it gave me the chance to be an entrepreneur – building and scaling a business from scratch to the industry-leading experts we are today.
The journey to MD
As I said, I had always dreamt big and have eagerly eaten up all advice, coaching and experiences sent my way. I've worked with, and learnt from, some impressive senior employees and consultants at Evolution and RTRS. This, along with my sheer determination and hard work, not only made me want to become Managing Director, but it also made me MD-material.
Today, I'm fortunate enough to be almost two months into my MD seat. Instead of bashing the phones all day and matching talented candidates with interesting jobs, I'm now developing the business as a whole – making strategic decisions to move forward and approach challenges. I'm also supporting and motivating our recruitment consultants to realise their potential, developing them with and for RTRS (my favourite part of the role).
I do miss some elements of being a recruitment consultant – especially the buzz of placing a candidate in their dream role, but the dreaded call about a candidate not turning up on their first day – that's something I definitely don't miss.
What does the future hold?
For me, I want RTRS to be recognised as a market-leader for engineering recruitment in the UK (and beyond). We're already well-respected in the defence, aerospace and automotive industries and I want that to continue and grow.
For recruitment – it's going to be an interesting one. I'm looking forward to steering the company through a tech-savvy future. I'm confident that RTRS isn't just a recruitment agency – we're a specialist partner, skilled and successful in what we do, which is why we'll be successful in overcoming the challenges ahead.
My advice
My advice for anyone starting their career and aiming high is:
Never lose your determination
Resilience is crucial
Approach difficulties with solutions rather than focusing on your problems
Enjoy the ride
Get in touch
Whether you're looking for a career in recruitment, browsing permanent or contract engineering jobs or your business is looking to hire, please feel free to get in touch – we'd be happy to help.