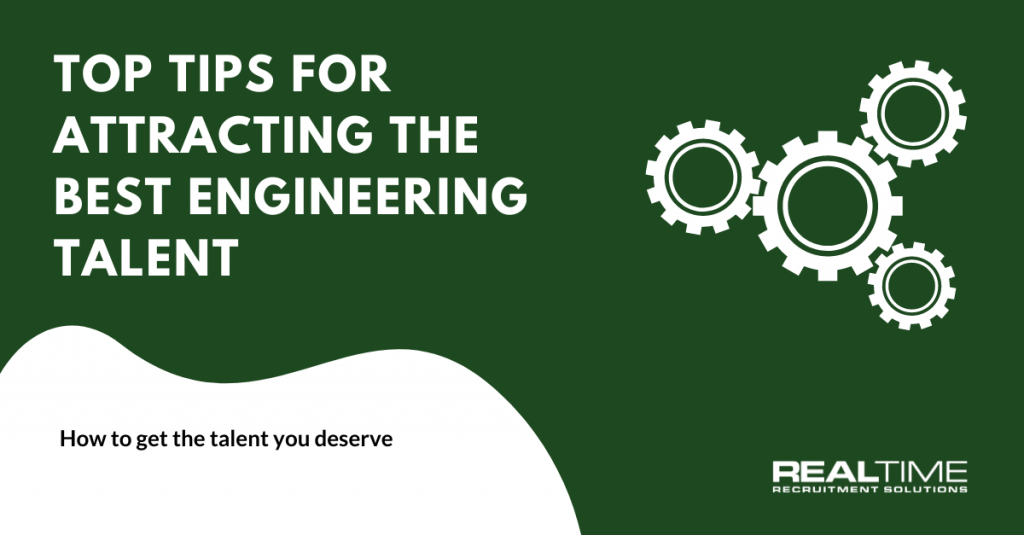 Top Tips for Attracting the Best Engineering Talent
With an annual demand for 124,000 engineers and technicians, versus an anticipated shortfall of between 37,000-59,000 graduates, attracting the top engineering talent is more difficult than ever.
At RTRS, we work hard to source only the best engineering talent out there, attracting them to your vacancy; but are you doing everything that you can in attracting them to your business?
In this blog, we'll be covering our six top tips in appealing to the engineering talent that you deserve.
1. Have an unfinished story
Engineering employees want to be part of a journey. They want to know where you've come from, where you're going and how they can play a part in that. You can achieve this by:
Sharing your company's history – where you started and what you have achieved
Imparting your company's vision – what the future holds and how you are going to get there
Involving the potential employee – how their work will contribute to your vision
Reinforcing your core values – what they are and how you work to them
You want candidates to be excited about your journey and the prospect of joining a vision that they believe in and can contribute to.
2. Provide opportunity
72% of candidates cite advancement as the top reason for wanting to change jobs. Demonstrate your dedication to career progression by having:
Clear and realistic career paths
The necessary tools and technology
A culture that embraces personal and professional development and empowers employees to achieve it
Provide examples of employees who have worked their way through the ranks and explore what the engineering position being applied for could eventually lead to.
3. Invest in your employees
When talking to our candidates about the type of company they want to work for, investment comes up a lot. Employees are looking for somewhere to invest their time, skills and dedication and they want to know that this investment is reciprocated. By offering employees training opportunities, seminars, qualifications, coaching, mentoring and overall professional development, you'll not only be attracting the top talent, but you'll be retaining it, too. Provide examples of how you have invested in current employees and be open to candidates about how you will invest in their future careers.
4. Perks
It doesn't have to be all pool tables, free lunches and sleeping pods, but top talent will consider the benefits that you offer. RTRS can help you to conduct regular benchmarking to ensure that your pay, benefits and policies are competitive and attractive. Consider your:
Renumeration
Pension contributions
Annual leave
Working environment
Flexibility
Technology
Ensure that these are perks that value your employees, and that your employees value.
5. Unique selling point
Your USP isn't just reserved for your clients – it extends to your employees too. Sell your brand, performance, culture, exciting projects, employee recommendations, awards, accreditations – if you've got it, shout about it! You think your business is a great place to work at – tell them why.
At RTRS we have an Investors in People Platinum accreditation, ISO9001, REC membership and APSCo membership. This sells our services and skills to potential candidates and clients, but it also informs employees that we have a dedication to excellence, high standards and innovative recruitment practices, which helps us to build a strong and experienced team.
6. Be genuine
Overall, at RTRS we advocate being genuine. If you have reviewed all of the above and a top talent engineer still isn't attracted to you, then you might not be the right fit and that's okay. Don't sell a dream – be honest and the right talent for your company will want to be a part of it.
If you are looking for the top engineering talent, RTRS can help. Submit an enquiry and one of our expert recruiters will contact you to discuss your requirements.