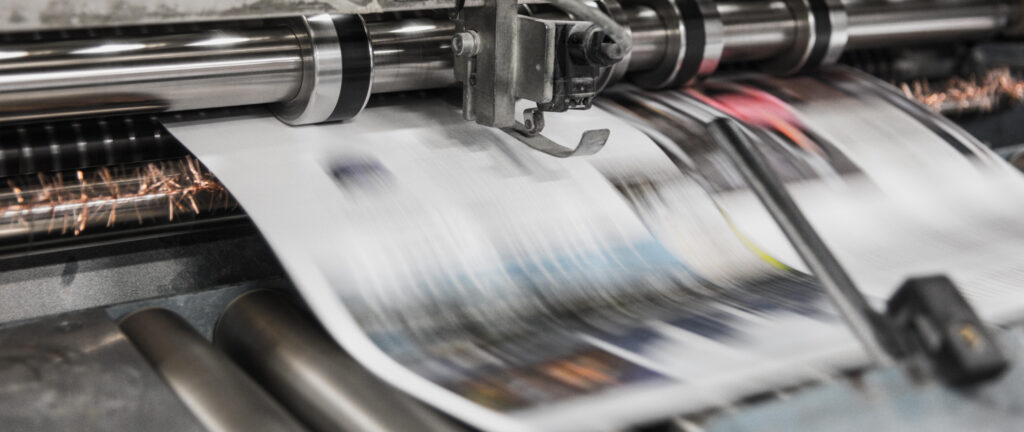 Q4 2018: RTRS Quarterly Industry News Round-Up
Happy New Year, all! Q4 2018 was filled with cold snaps, Brexit talks, Christmas chocolates and plenty of engineering news. Luckily for you, we've gathered RTRS' top engineering highlights of last quarter, starting with:
Bridging the gap
The world's longest sea-crossing bridge has officially opened between Hong Kong and Zhuhai. Nine years in completion, the bridge is 55km long, comprises of 400,000 tonnes of steel and cost £15.3 billion to finish. The bridge is designed to withstand earthquakes and typhoons, and incorporates a 7km tunnel connected by two artificial islands. We can't wait to visit!
Investing times
We were pleased to see yet more money floating around the engineering space this quarter, spelling a busy year to come for engineering job opportunities. Top investment highlights include:
Absolute rubbish
Further advancements have been made in the world of space debris. In Q3 2018, we reported on the RemoveDEBRIS mission. This quarter, a team from Tohoku University and the Australian National University developed a contactless way to remove space junk, called the ion beam shepherd contactless method. Using a bi-directional plasma beam, the satellite positions itself close to the debris, sending it into a lower orbit to be burnt up. Work continues to make this system cheaper and more effective before it makes its space debut.
Full speed ahead
As always, the automotive industry has been busy this quarter, with:
Capture this
The government unveiled plans to have the UK's first carbon capture usage and storage plant up and running by mid-2020. The announcement, at the International CCUS Summit in Edinburgh, also confirmed investment of £20 million into the construction of carbon capture and storage technologies and sites, and £315 million into the decarbonisation industry. We're expecting a significant demand for skilled engineers in Scotland following this announcement.
Doggy bags
Nottingham University has developed 100% biodegradable and edible cling film and food packaging. Made out of plant carbohydrates and proteins, it is hoped that these products will replace polluting plastic food packaging, while also improving the shelf life. Bon appétit!
Life on Mars
The NASA Insight robot landed safely on Mars in November, seven months after it set off. The robot will spend two years on the red planet, drilling into the surface to further understand how rocky planets are formed. At the end of Insight's 458 million km journey, the robot hit Mars' atmosphere at an impressive 12,300mph.
You sunk my battleship
BAE Systems announced a range of cutting-edge technologies this quarter, set to transform the future of naval ships' combat systems. £20 million will be invested in augmented reality and artificial intelligence that will aid decision making in battlespace. AR will allow an Officer of the Watch to see tactical situation data while working outside of the operation room, while artificial intelligence aids will enable the quick processing of data to make crucial decisions faster.
Bombardier job losses
Canadian aircraft manufacturer, Bombardier, is to cut nearly 500 jobs in Northern Ireland. One of the biggest employers in Northern Ireland, Bombardier will be axing jobs in February and March, following "global workforce adjustments". If you're affected by these job losses, get in touch to see how we can help.
3D
3D is in the spotlight, with the University of Cambridge developing a 3D 'organ on a chip', providing 'real-time' monitoring of cells. Cells are incorporated inside a 3D transistor that mimics native tissue structure, enabling cells to grow in three dimensions. The innovation could be used to develop new treatments for diseases in the future. Meanwhile, the world's first 3D whole body scans have been revealed. The device captures a whole 3D image of the body and could lead to improved diagnostics and disease progression tracking.
Thank you for a great year!
The Year of Engineering continued its celebrations with a service of thanksgiving at Westminster Abbey, recognising the significant contribution that engineers make to society. Meanwhile, further celebration took place this quarter with:
RTRS
Last quarter, we looked at how the engineering industry can drive diversity and inclusion, the future of the automotive industry, how to ace the end of an interview and how to write the perfect engineering job description.
Thank you to all of our clients and candidates for a brilliant year. We can't wait to get your engineering careers, departments and businesses off to a flying start now in 2019. In the meantime, keep an eye on our blog and Twitter account for your latest news, tips and insights.