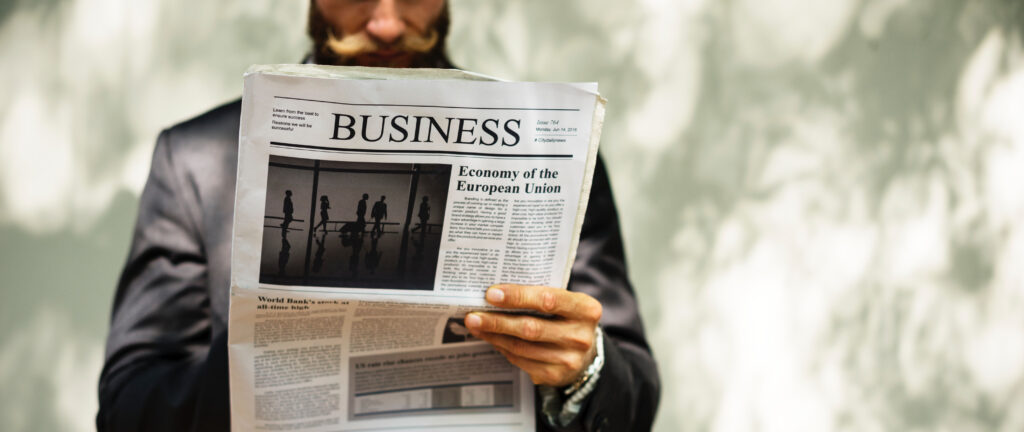 Q3 2018: RTRS Quarterly Industry News Round-Up
Q3 2018 has been filled with barbeques, heatwaves, football, holidays and a tonne of engineering news. Our consultants at RTRS have rounded up their favourite pieces of engineering news over the past three months, so let's get straight to it.
Goodbye summer, hello wind
The return of wintery weather was positive news for Ørsted, who opened the world's largest wind farm, here in the UK. Covering 145km2 of the Irish Sea, the Walney Extension houses 87 turbines capable of generating energy to power nearly 600,000 homes. Walney Extension features 40 MHI Vestas, 8MW turbines and 47 Siemens Gamesa 7MW turbines, and the project has involved more than 50 suppliers from across the UK.
The doctor will see you now
A UK-developed surgical robot, set to revolutionise surgery and healthcare, has been revealed. Versius has been developed by Cambridge medical technology firm CMR Surgical and biomimics the human arm while benefiting from small, fully-wristed instruments. The compact size and relatively low cost could open up minimally invasive surgery for millions of patients across the country, and extend the careers of surgeons by reducing stress and fatigue. Versius starts its new job in UK hospitals next year.
Investing times
The UK government has been busy announcing a wealth of investments that will please our engineering candidates and clients, including:
At RTRS, we anticipate these investments to create a significant amount of job opportunities over the coming year.
Why this car is automatic
The automotive industry has been awash with news this quarter, including:
Smashing upgrades
Civil engineering work began on a major upgrade to the Large Hadron Collider particle smasher. The upgrade work, taking place near Geneva, will enable the project to probe deeper into the history of the universe and includes the building of an 80m-deep shaft, a 300m-long tunnel housing power converters, and an underground hall for the cryogenic equipment.
Slam dunk the junk
The RemoveDEBRIS satellite was deployed from the International Space Station, the largest satellite to ever be deployed there. The RemoveDEBRIS mission is run by the Surrey Space Centre to trial technologies that can be used in the future to clean up orbiting rubbish. The satellite carries a net to capture objects and a harpoon to fire at targets, and was assembled at Surrey Satellite Technology Ltd.
Drone on
The drone industry has been flying this summer. UK engineers at Kingston University are set to trial 5G-enabled drones in the monitoring of crops and livestock as part of a £2.1m government-funded project. Drones were also in the headlines following the International Drones Conference and Expo, where an autonomous drone ambulance won the $20,000 Prince Alvaro de Orleans-Borbon Grant. The drone is designed to transport a single patient weighing up to 120kg, up to 150km at speeds of 100km/h.
'Boaty' McBoat Face gets closer to sail
The UK's newest polar ship's hull was launched into the River Mersey by Sir David Attenborough. The 10,000-tonne hull has been somewhat of a celebrity following an online campaign to name it "Boaty McBoatface". Now in the water, work continues on the Attenborough ready for it to embark upon its maiden expeditions to the Arctic and Antarctica in 2019. The ship, built by Cammell Laird Shiprepairers & Shipbuilders Ltd and designed by Roll-Royce, will house some of the very latest technology, alongside a helipad, a 50-tonne cargo crane and onboard labs.
Naming competition
Those disappointed by the naming of the Attenborough might want to head over the European Space Agency's website, to name the European rover destined for Mars in 2020. The rover lands on Mars in 2021, with a mission to seek out signs of present or past microbial life, using equipment including a drill that can dig 2m into the ground.
County Tyrone jobs
A manufacturing company based in Dungannon is creating 210 engineering jobs, bringing £35m to the local economy per year. Mallaghan Engineering Limited produces ground support for the aviation industry and plans to double its workforce following Invest NI's grants of £3m towards developing new products.
Record-breaking solar planes in the UK
Airbus is manufacturing a solar plane that can stay in the air for weeks at a time, powered by solar energy and solar-charged batteries. The Sephyr S has already surpassed the existing flight endurance record of an aircraft, following its 12 days, 22 minute and 8-second stint. The unmanned aircraft was announced at the 2018 Farnborough Air Show and has a wide scope of applications including maritime surveillance, communications and navigation. Operating at an average altitude of 70,000 feet, it has a wingspan of 25m and a weight of less than 75kg.
Women in the spotlight
RTRS was one amongst thousands of companies celebrating International Women in Engineering Day. The global celebration took place on 23rd June and promoted this year's theme #RaisingTheBar.
YoE
The Year of Engineering continued its celebrations by marking Spaghetti Junction's 50 year anniversary with a dedicated dish, opening up the IET Engineering & Technology Photographer of the Year competition, releasing a new train journey activity book for kids (and adults) and launching a season of new #ThisIsEngineering films.
Glass-raising celebrations
Celebrations were in order this quarter with:
RTRS
This quarter we looked at 8 mistakes businesses make when hiring engineers, the most in-demand engineering jobs of 2018, 7 tips for job hunting over the summer, how to ace your LinkedIn profile and how to write the perfect resignation letter.
Our next quarterly round-up is at the start of January, but in the meantime, keep an eye on our blog and Twitter account for the latest news, tips and insights.