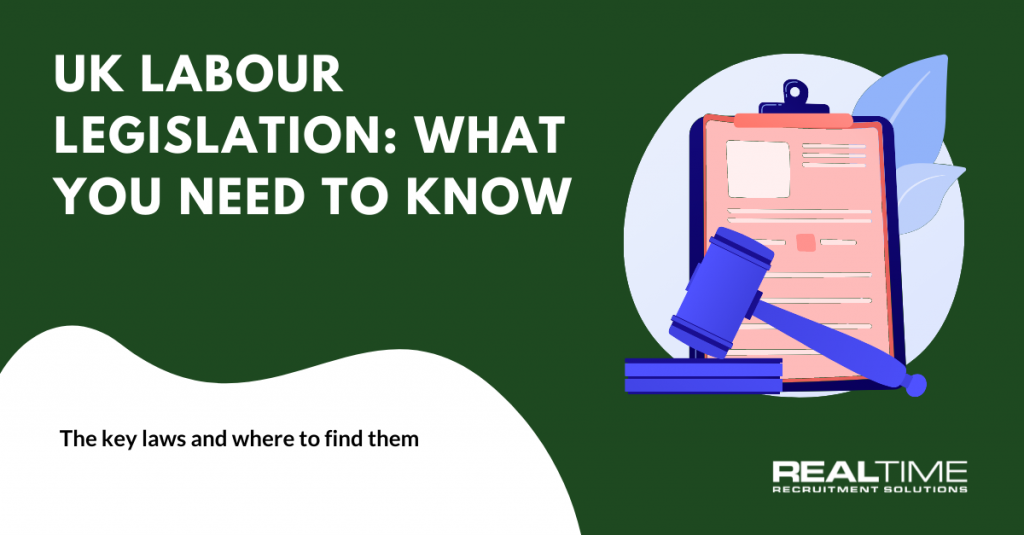 UK Labour Legislation: What You Need to Know
UK labour legislation can be a minefield. Here are the key laws employers need to know, including where to find them for easy access.
Working Time Regulations
The Working Time Regulations, updated in 2003, stipulate that a worker should not work on average more than 48 hours a week, unless they opt out of the maximum. It also sets out holiday pay (a minimum of 28 days for five days' work, including bank holidays), rules regarding breaks (at least 20 minutes for six hours' work) and rest (a worker should have 11 hours of rest between shifts). The Regulations only apply to PAYE workers.
Equality Act
The Equality Act 2010 sets out protected characteristics. It is illegal to discriminate based on these characteristics, which are age, disability, gender reassignment, marriage or civil partnership (in employment only), pregnancy and maternity, race, religion or belief, sex and sexual orientation. It is not permitted to ask about these characteristics in job adverts, applications or interviews.
Health and Safety at Work Act
The Health and Safety at Work Act 1974 is a piece of legislation that lays out employers' responsibilities for their employees' health and safety. The Act is designed to ensure that staff are safe at work and breaks down specific responsibilities regarding contractors, places of work and more.
Data Protection
There is a range of legislation that covers data protection: GDPR, the Data Protection Act and Eprivacy/PECR. These laws cover what data you can hold about employees (and job applicants) and what you can do with that data. All data subjects should receive a privacy notice and they should have control over their data.
Agency Workers Regulations
The Agency Workers Regulations set out the laws that any employer who utilises agency workers must follow, including pay, protection from detriment and other rights for workers (such as the right to use shared facilities and services).
Tax and Employment
Particularly pertinent to those who employ (or plan to employ) contractors, IR35 was introduced with the intention of identifying those who are deemed employees. The rules make sure that workers, who would have been an employee if they were providing their services directly to the client, pay broadly the same Income Tax and National Insurance contributions as employees.
These are just some of the laws covering employment and recruitment in the United Kingdom. When you engage a recruitment agency to work with you to secure new hires, you should be made aware of any legislation that could affect you. If you have any queries, please do not hesitate to contact us.