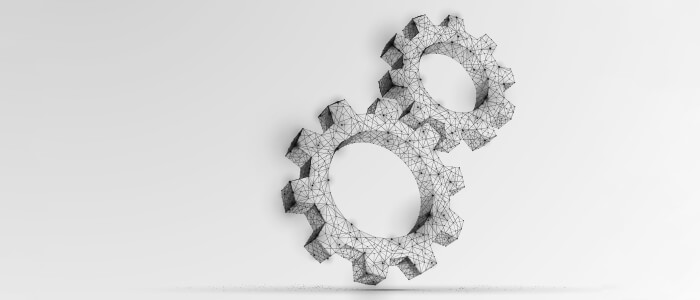 The top 6 engineering trends for 2020
Not only have we entered another year, but we've also entered a whole new decade. Although we don't quite have flying cars or Back to the Future-worthy hoverboards yet, we do have the following top six engineering trends to look forward to.
1. Electric vehicle growth
They might not fly, but they're certainly doing good for the environment and purse strings. And, with the petrol and diesel car sales ban being brought forward to 2035, it's going to be an extremely busy year for the electric vehicle and automotive industry.
There were already a variety of new EV models and technology planned for release this year, but following the fast-track of the fuel ban, we're going to see a significant increase in advancements in 2020. Cash and expertise will be ploughed into design and technology departments, as they attempt to discover, develop and deploy advancements in batteries, charging technology, solar-power and autonomous driving.
2. Technical construction
Robots, AI and automation will all be entering the construction site this year, as construction tech advances. This is also bringing significant efficiency, productivity, safety, cost and employment benefits.
Expect to see autonomous rovers conducting site inspections, mechanical arms laying bricks, a drone carrying out surveys and AI-driven designs and project plans. Investment into the development of connected construction technology is also increasing, as the industry yearns for systems that link physical and digital assets beyond the worksite.
3. Product lifecycle management
According to PLM experts PDSVISION, the PLM market is expected to increase by 40% in the next five to six years, taking the market size to £20.11 billion by 2023. Key to this growth is the advancements of digital and smart technology being made this year.
In particular, PML vendors are actively recruiting for engineers skilled in additive manufacturing, VR, AR, IoT and cloud-based technologies. These skills will power them to develop competitive platforms that enhance user experience and business performance.
4. The year of the IoT
2020 is predicted to be the year that the internet of things (IoT) really takes off. Delivering increased efficiency and significant cost savings, businesses around the world will begin taking note of the benefits IoT is bringing to other businesses, households and individuals.
The increased adoption of the IoT is expected to result in a £262 billion increase in company revenues and a £135 billion cost-saving. However, concerns about the security of this technology remain – making 2020 an interesting year for cybersecurity specialists too.
5. Increased sustainability
The spotlight on the energy sector certainly isn't going to fade over the next 12 months, as the drive for more sustainable energy sources continues and increases. Accordingly, we predict some exciting innovations to surface this year.
In particular, we're already seeing an increased demand for candidates with experience in and knowledge about in energy storage, blockchain, grid parity, cybersecurity, DER, sustainable energy and the political climate. If sustainability is what drives you, this could be a fruitful 12 months.
6. Robotics process automation
Robotics and automation aren't anything new and, if anything, the hype and surrounding concerns have somewhat faded. However, the technology behind robotics and automation hasn't.
As businesses are educated on the realistic power and potential of process automation, more organisations will start implementing an automation strategy for certain tasks. This will certainly be seen in industries with high-volume repetitive tasks that are currently being carried out manually.
Get in touch
If any of these trends interest you, motivate you or are making you reconsider your resourcing strategy for 2020, get in touch. We cover the full range of engineering industries, candidates and businesses – making us perfectly placed to help you make these predictions a reality.