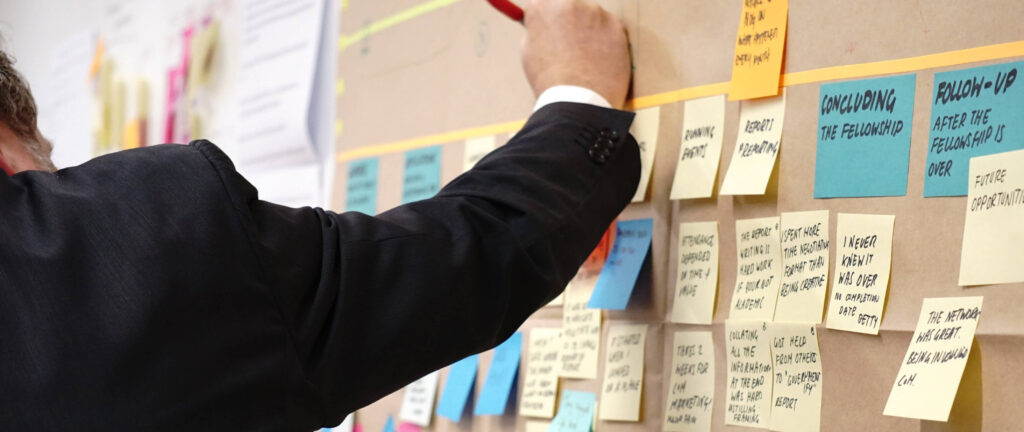 Soft skill focus: project management skills
There are many blogs out there (our own included) about the increasing requirement of soft skills for engineering jobs and vacancies – but what these blogs don't do, is delve into the specific requirements of those skills and what you can do now to improve them. This month, we're taking a closer look at the skill of project management – discovering what it is, why it's so important and how to develop these skills and enhance your career.
What is project management?
Project management is the process of leading and managing an engineering project. That project might be as large as designing and constructing a new zero-energy aircraft, or as small as implementing a flexible working policy for your AI engineers – either way, that project needs managing.
Why are project management skills so important?
In short, project management skills are so critical because they determine the success of the project. And, we're not just talking about the overall outcome (although that is important); a project's success includes the length, cost, problems encountered, problems overcome, the happiness of the team and the satisfaction of the stakeholders.
But it's more than that. Excellent project management skills can also lead to:
Career advancement;
Increased performance; and
A more varied and fulfilling role.
So, how do you go about developing your project management skills?
How to improve your project management skills as an engineer
According to the Project Management Institute, a project's success is increased by 40% when you possess three ideal skillsets:
1. Leadership
Leading a team through project deadlines, budget restrictions and countless problems is a skill in itself, requiring motivation, communication, organisation and adaptability. The ideal way to develop these skills is to jump in at the deep end and start leading teams of your own – this could be at work, on the sports field or at your children's afterschool club. In the meantime, you can work to improve your:
Communication skills – by attending networking events and meetups
Teamworking abilities – by volunteering for more team-based projects
Organisation – by researching project management software
2. Strategic business management
Managing a project requires more than just leading the team involved. You need to achieve results for stakeholders, other departments and the business as a whole – requiring strategic business management skills. Coaching from someone adept at this skill is one of the best ways to learn and should be supplemented by increasing your:
Commercial awareness – by staying up-to-date with the latest news in the engineering industry, including the performance of your competitors
Influence – by using information learnt at conferences and events to speak up at team meetings and contribute to staff discussions
Business knowledge – by speaking to your managers, signing up to business management courses and getting involved
3. Technical project management
To use your soft skills successfully in an engineering setting, you need technical expertise and practical skills. Luckily, this involves carrying on doing what you're already doing, including:
Keeping up-to-date – by attending engineering courses, reading engineering blogs and listening to relevant podcasts
Developing your career – by speaking to a specialist engineering recruitment agency about roles that can enhance your technical skills and career prospects
Updating your CV – by regularly adding your new experience and ensuring that you avoid the top engineering CV faux pas
Conclusion
Project management skills open your engineering career up to something exciting, rewarding and varied. Plus, by following the above tips, they're easy to develop and begin using.
To find out more about how project management skills can enhance your engineering job search, speak to one of our recruitment consultants today.