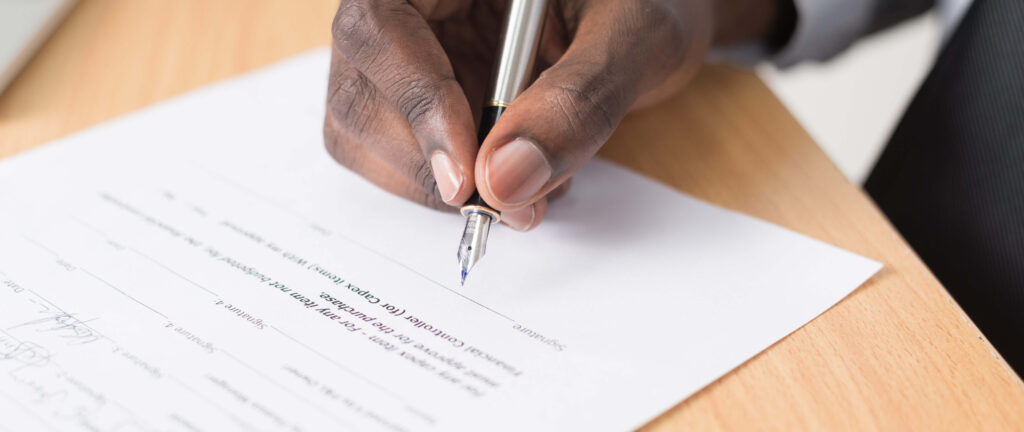 Signing the dotted line – what to ask yourself before accepting a job offer
Congratulations! You passed the sift, got invited to an interview, impressed in person and now you have a shiny new job offer in your hand – time to immediately accept and sign the dotted line, right? Wait a minute. Accepting a new job offer is exciting, but it's also future-changing. To ensure this is the right engineering job for you and your career, ask yourself these eight questions before saying yes.
1. Do I have enough information?
When a company is offering you a new engineering position, it can be so flattering that you immediately accept before finding out all of the necessary details. Take the time to ask for essential information, such as the start date, salary, hours and annual leave, along with more detailed information that you forgot to ask in your end of interview questions, such as how you will be measured, what the commission structure is and what professional development the business funds.
2. What do I want from this position?
Once you have all of the necessary information, think back to when you first started your engineering job search – what were your non-negotiables? Did you set out to achieve a more senior position, take on different tasks, manage a team or obtain a pay rise? Does this position satisfy those needs and, if not, can you compromise?
3. Can I do the job?
There's a difference between 'fake it 'til you make it' and 'being a liar until they fire'. Jobs that challenge you, stretch you and expose you to new responsibilities are great for your career and self-development. But, if you've somehow sailed through an interview on false pretences and you're not going to perform, add value or see it through the first day, it's time to decline.
4. Am I happy with the pay and benefits?
We all know that money and benefits aren't everything, but they need to make you happy for the foreseeable future. Compare the salary against an up-to-date engineering salary guide and compare the benefits against your current perks, not forgetting things like sick pay, pension payments and health insurance. If the extra commute means that your take-home pay is less, and you can no longer work from home on Fridays, ask yourself if this is sustainable and, if it's not, negotiate.
5. Does the company excite me?
A great company culture makes us excited to come into work, eager to perform and happy to return the next day. If the ethos, vision and feel of the company don't excite you or match your own values, ask yourself whether you can dedicate your career to this company.
6. Will my career benefit?
If you're looking for a new engineering position to boost your career and make your CV stronger, question if this role will achieve that. Will you learn something new, take on more responsibilities and have room to grow – or will you be stifled, unstimulated and looking for a new job this time next year? A company and the team can be great, but if it doesn't help you to achieve your career goals it's not the position for you.
7. Am I happy with the day-to-day?
We've all been in a role where the daily becomes the mundane, and we're pulling our hair out just for something interesting to do. What will your new standard day look like, what challenges will it involve and will you find this fulfilling?
8. Is this job the one?
Sometimes, you just know. Call it intuition, gut feeling or a hunch – if deep down you know that this job is for you, go for it. If something doesn't feel right, turn it down and find 'the one' with the help of one of our specialist engineering recruitment consultants – your dream job is out there, but sometimes you have to turn down some frogs along the way.