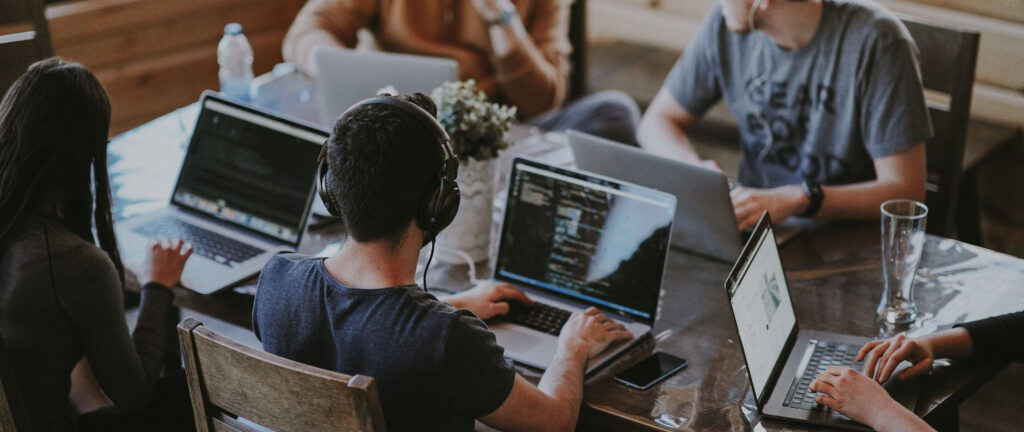 8 mistakes businesses make when hiring engineers
The engineering talent war is on. With estimates of an annual engineer shortfall of between 37,000 to 59,000, recruitment in the engineering industry has never been so hard. But have you stopped to consider that your recruitment challenges might not stem from the lack of talent, but rather the way you go about recruiting that talent?
At RTRS, we advise companies on the costly recruitment mistakes they're making when hiring engineers, and here are the top eight mistakes that you might be making too.
1. You pretend to be something you're not
Google has a slide, Virgin has unlimited annual leave and Amazon lets you bring your dog to work. Does that attract candidates? Yes. Would those candidates stay if the culture turned out to be completely the opposite? Probably not, and with the average cost of replacing an employee £11,000, this is not a mistake you want to make. Be honest and proud about the perks, benefits and culture you offer candidates, and don't try to be someone you're not; they'll figure it out.
2. You offer below-market wages
Look after the pennies and the pounds will look after themselves, or so the saying goes – but when looking to recruit top engineering talent, a competitive salary matters. Offer anything but the market average and you risk turning engineering candidates away, or attracting only those looking for a stop-gap while they find something better. Speak to a niche engineering recruitment agency that has the facts, figures and experience to help you to understand what other companies are paying to attract the top engineering talent.
3. You refuse to adapt your requirements
You can dream of the perfect engineering candidate, with the perfect qualifications, skills and experience, but constraining yourself to only those who fit the box results in a long, drawn-out and costly recruitment experience. Revisit the job description and be honest about the skills and experience essential to the role, as well as those that are desirable or not relevant. Some of your best candidates will turn out to have a completely different background to what you expected, but contribute in ways you could never have imagined.
4. Your requirements are unclear
Have you ever put out a job advertisement only to have candidates of entirely the wrong calibre apply? When revisiting your job description to revise your skills and experience expectations, take the time to consider if the job description accurately describes what the successful engineering applicant will be doing. If you can, conduct this exercise with the employee that's leaving and the team they work with to get an honest opinion.
5. You feel the pressure
Sometimes, finding a selection of top quality engineering candidates can take time. It can be all too tempting to find, interview and offer the first "okay" person, rather than holding out for a better-qualified candidate. Always have comparators to interview, use a recruitment agency to access engineering candidates quickly and, if in doubt, don't hire.
6. You sell the job not an opportunity
With skills in demand, job opportunities are not. If you're selling a job rather than a career you could be wasting your time interviewing candidates who are never going to say yes. Sell how successful engineering applicants will be challenged, inspired, involved and making a difference. It could make the difference to your recruitment process.
7. You didn't perfect your candidate experience
Long, drawn-out recruitment processes, inflexible interview options and slow feedback – a negative candidate experience turns candidates off, and they won't be shy in telling people about it. And, if you take too long deciding, the top-quality candidates will quickly be snapped up by your competition. We know internal recruitment sign-off can be lengthy, but the quicker you can select, interview and hire, the better your chances are of securing the best employees.
8. Not using a specialist engineering recruitment agency
Conducting your own recruitment might seem like a cost-effective idea, but it can be lengthy, tiresome, lonely and expensive. Specialist engineering recruitment agencies, like RTRS, have the connections, experience and tools to make hiring your next engineer a colossal success. Plus, with access to the passive market, you might find someone you never knew was looking.
Get in touch
At RTRS, we're experts in engineering recruitment because we specialise in it. We offer clients a complete end-to-end service. From advising on what you need to satisfying that need, we can help.