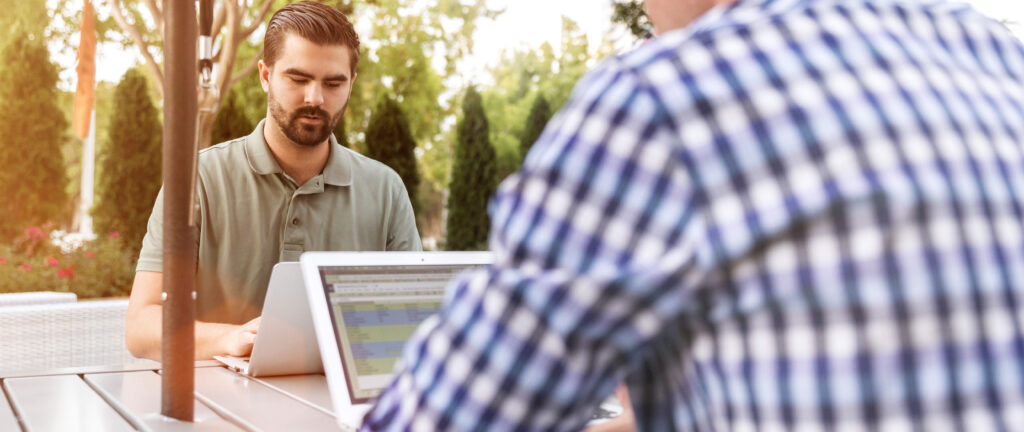 7 tips for job hunting over the summer
Summer may not be the typical time to start the hunt for your next engineering position, but with hiring managers returning from annual leave feeling refreshed and eager to kick-start their recruitment drives, you can get a five-month lead on the 'new-year-new-job' candidate competition. Check out our 7 top tips below.
1. Get up-to-date on market trends
Things might have changed a little since you were last searching for engineering vacancies. Use news round-ups, industry publications and engineering communities to get up-to-date on the market trends, the engineering jobs out there, and the salary and benefits you could achieve in your next role.
2. Understand what you want
Are you ready for a promotion, do you want a change of engineering sector, or could you be a contractor? Before commencing your engineering job search, it's important to understand what you want to achieve and what is right for your specific career aspirations. Spend time defining the position and type of company that suits your dreams, and then tailor your search and CV accordingly to increase your chances of success.
3. Enhance your skills
Sometimes it's easy to neglect your skills, especially the soft ones. Market trends indicate that that the most in-demand skills for 2018 are communication, interpersonal, problem solving, leadership and continuous improvement skills. Use your research on market trends and vacancies to identify the skills you'll need and where you are currently lacking. Spend the summer upskilling in these areas through courses, reading and coaching.
4. Rejuvenate your CV
Once you have identified the type of engineering position that you want and the skills you need to get there, it's time to overhaul your CV. The best CVs we see are up-to-date, tailored and smart. Triple check for typos, ensure that it brings out your relevant qualities and, where possible, get someone else to proofread it. At RTRS we can help you to create a CV that stands out.
5. Update your LinkedIn profile
LinkedIn is a great place to network and market yourself among industry professionals. 94% of businesses use LinkedIn to vet candidates, so it's essential that you are there and that you stand out. Use your updated CV to complete a profile that highlights your skills, experience and employability.
6. Get interview-ready
While your interview preparation should be tailored to the engineering company you are interviewing for, you can still brush up on basic interview techniques using our top tips. Think about answers to common interview questions, get confident with some interview role play and use your research on current market trends to plan questions for the interviewers themselves.
7. Use a specialist recruitment agency
At RTRS we specialise solely in engineering recruitment, which means that we have the expertise to advise on the market, skills in demand and current openings. We work with quality engineering companies to place quality candidates.
Get in touch
Contact us as part of your summer 2018 engineering job search to secure your dream position now.