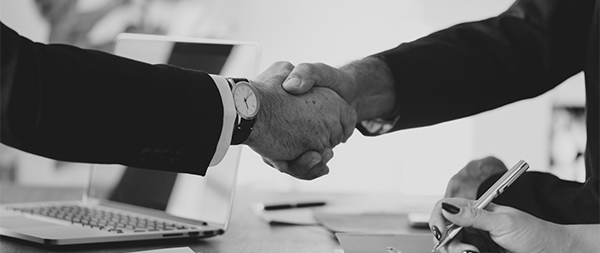 6 Signs You're Ready for an Engineering Promotion
With 39% of businesses having increased their engineering and technical workforce over the past three years and 51% expecting to do so in the next three years, the opportunity for career progression within engineering is bigger than ever. The big question is, are you ready for your next engineering promotion? We have put together the top six tell-tale signs that show you're ready to take the next big step on your engineering career ladder.
1. You no longer find your current engineering role challenging
You have proved yourself as a solid engineer within your field. You perform, you get results and your colleagues not only trust and respect your work but they actively seek your opinions and input. You're doing great, but you're hungry for more. You want challenges, more responsibility and opportunities to make a real impact; an appetite that your current role isn't satisfying.
2. You push yourself beyond your technical abilities
You have sound and vast technical expertise and you actively seek out opportunities that will test and develop your non-technical abilities. You look for projects that require leadership, communication and strategic skills and use these to develop and grow a well-rounded skill base.
3. You continuously look for ways to improve
You strive for personal and professional development, gaining additional qualifications, attending seminars and updates, obtaining professional registration and seeking coaching and mentoring from seniors. You are also always on the lookout for ways to improve the performance and results of your department and company, through increased efficiencies and smarter working opportunities. You demonstrate a willingness to learn and actively seek feedback and look for ways to develop.
4. You involve yourself in projects
You volunteer for projects, seeing them through from start to finish in order to develop your project management skills. You emerge as a natural leader and achieve results through empowering, encouraging and motivating those around you to perform. Colleagues look to you for direction, feedback and guidance.
5. You're forward-thinking
You know where you want to be and you have a clear path of how to get there. You also recognise the importance of digitalisation in the future of engineering; the IET 2017 skills survey found that 44% of businesses will need to recruit new skills in order to tackle digitalisation, and here at RTRS we're already seeing that. You are already upskilling yourself to be in-demand, both now and in the future.
6. You demonstrate the right values and behaviours
You truly love engineering and you take pride in your work, in your results and in working smarter as opposed to harder. You demonstrate a positive attitude towards change and continuous improvement, and you get involved in decision making and strategy. Importantly, you recognise and learn from your mistakes and present solutions, not problems.
Getting your engineering promotion
The average salary for a manager/senior engineer is £48,102 and at RTRS we help candidates progress their engineering careers into senior/management level every day. We work with you to identify the next step in your engineering career and provide practical advice on how to get there. We can help you target your CV and identify your strengths and development opportunities, to provide you with exciting new openings that will enhance your skills and develop you professionally and personally. If you're ready, we'll help you get to where you want to be.
Looking for a new role? Browse our latest jobs.