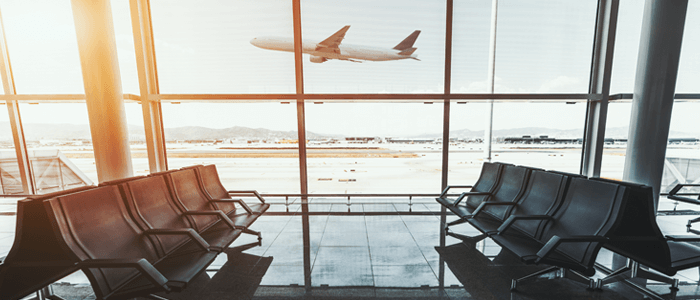 5 trends impacting defence and aerospace
The global defence and aerospace industries are undergoing significant change and disruption, impacting both your business and your career. This month, we're looking at the top five trends affecting these sectors and what this means for your future.
1. Flight costs and emissions
We all know that the pressure to reduce both flight costs and emissions will dramatically affect the future of the aerospace industry, but do you realise how much? With many airlines deferring their upgrades while they wait for next-generation aircrafts, the commercial backlog is at near-breaking point – 14,700 units to be exact. What does this mean for the industry?
First, aircraft equipment manufacturers need to increase their production to fulfil the 38,000 aircraft orders expected over the next 20 years. To do this, they must invest in technology and engineers to enhance efficiency and increase productivity.
Second, aircraft engineers experienced with multiphysics simulations will be needed to test the high-altitude performance of aircraft components and develop flight systems that output more power while consuming less fuel, releasing fewer emissions and producing less noise.
If you're looking for experienced engineers and designers who can help, get in touch with one of our engineering recruitment consultants today.
2. Autonomous flights
They're on our pavements and roads and soon they'll be taking to the air – autonomous systems. Single pilot and fully autonomous aircraft will dominate many aerospace and defence engineers' to-do lists over the coming years – requiring specific skills and qualities.
An incredible amount of engineering and technology is needed
when designing, developing and testing these aircraft, and experience with embedded software, sensors, virtual reality and
multiphysics
simulation will be highly sought-after.
If you're looking for mechanical and electrical engineers to help develop the latest autonomous flight technology, speak to one of our expert consultants to understand the current skills landscape.
3. Increased military spending
As tensions across the world intensify, governments are investing more money into military equipment and defence technology. We expect budgets to continue rising worldwide, alongside the demand for both traditional and digital tools.
Those supplying the defence sector can expect increasing and competing demands over the next year as the military demand more technically-advanced equipment in a shorter space of time. If you're recruiting for this anticipated surge in work, you'll want experienced defence engineers who can work under pressure with acute attention to detail. Failure to recruit the right team could result in the loss of contracts to international competition.
4. International competition
Speaking of international competition, one of the biggest curveballs to hit the aerospace and defence industries will be the vanishing global supply chain. Currently, the UK and the United States dominate the aerospace and defence sectors – but not for long.
China, France, India, Japan and the Middle East are all making waves and are expected to be key players in both industries. Meanwhile, the increasing trade tensions happening worldwide are threatening import tariffs, manufacturing costs and overall profitability.
Those with a large international client base will need to step up their game, plan for disrupted supply chains and consider opening international technical and manufacturing bases and running international recruitment campaigns.
5. Additive manufacturing
3D printing is set
to hit the aerospace industry in a big way, particularly concerning metal parts. Additive manufacturing and topology optimisation will allow engineers to cut assembly time and reduce costs to produce lightweight parts that save fuel and simplify maintenance.
In addition, this rise in 3D printing technology will completely change the aerospace and defence supply chains, making the production of parts on-demand far more efficient and cost-effective. In other words: significant benefits lie ahead. To take advantage, specific additive manufacturing expertise is required to ensure stability and avoid deformation, stresses, wasted time and scrapped parts.
Get in touch
Those are just five of the trends set to hit the aerospace and defence industries over the next 12 months. We'd love to hear your predictions over on social media – join the conversation now.
Otherwise, browse our latest jobs.