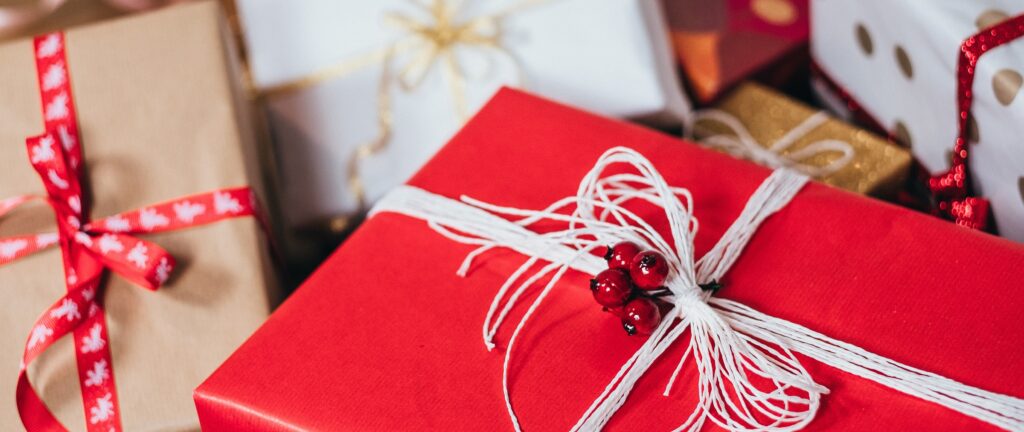 10 skills on every engineering recruiter's Christmas list
With less than four weeks to go until the big chap comes down the chimney, engineering firms across London, Birmingham, Scotland and the rest of the UK are completing their Christmas lists, hoping that Santa will bring them the skilled engineering candidates of their dreams in 2019.
If you're thinking about a new chapter in your engineering career next year, don't wait until Christmas Day to see what skills are popular under the Christmas tree. Read our consultants' insights into the skills topping the wish list for 2019 so that you can start wrapping yourself now.
1. Robotics engineering
Who doesn't have the latest gadgets on their Christmas list? With automation increasing and the next industrial revolution imminent, industrial robotics are hot for 2019. With the aim to optimise industrial processes, skilled engineers will be involved in developing the technology and integrations to build smart factories across the globe.
2. C++
The 30+ year old language certainly isn't coming off this year's list. In demand for AI, website development and blockchain, it's attracting big salaries and even bigger perks in 2019. If you've got the C++ engineering skills, then you'll be sitting under a lot of trees this year.
3. Civil engineering
Construction is catching up, both in terms of new builds and new technologies. The government's Bytes and Mortar deal is set to transform construction, with the use of innovative technology to build homes quicker and cheaper – paving the way for a busy 2019 for civil engineers. Expect drones, robots and software to enter the construction site and transform the sector.
4. Biotech
The biotech industry is forecast to gain the most over the next year, in terms of new technology. We're already seeing robotic surgeons and pioneering therapies enter the NHS, and we expect the demand for biotech engineers to increase, as these technologies develop alongside the use of AI, machine learning and big data.
5. Industry knowledge
With the nights drawing in and the weekends a wash out, it's good to ask Santa for something that will keep you occupied. Staying on top of your industry knowledge is something that companies ask for year in and year out. It demonstrates your passion, shows that you're active in keeping up-to-date and gives you something interesting to talk about during interviews. Read industry updates, blogs and publications (such as ours).
6. Problem-solving
Entering the list at a position similar to the chocolate orange is problem-solving; the skill that should go without saying, yet often fails to be demonstrated during the recruitment process. Demonstrate your problem solving and critical thinking skills on your CV by highlighting achievements in your previous position and explaining during interviews how you highlighted a problem, presented options and implemented a solution.
7. Female engineers
Not so much of a skill, but more of a quality – women are vastly underrepresented in the engineering sector, and companies want to change this. Only 12% of the engineering workforce is female, despite them bringing different skills, outlooks and approaches to the table. Companies will be looking to implement fairer recruitment processes in 2019, recruiting on talent and providing inclusive policies such as flexible working.
8. Communication
Like socks, some things never come off the list. Communication skills remain a sought-after talent, especially in the age of varied communication methods including email, instant messages and forums. Being able to communicate well in writing and verbally, to both technical and non-technical colleagues and customers, is a skill that continues to differentiate the candidates being offered jobs and the ones being offered rejections.
9. Interpersonal skills
Technical skills mean nothing these days without the interpersonal skills to complement and implement them. Being able to work as part of a team, especially a multidisciplinary team, is a top requirement for companies recruiting engineering candidates. Use the winter period to increase your activity in team-based projects and demonstrate your ability to build relationships with anyone.
10. Santa's elves
Well, we couldn't mention Christmas without heading somewhere cold. According to the Technical University of Denmark, there is a growing demand for engineers with experience in cold climate engineering. Santa, we're headhunting your elves.
Get in touch
If you are looking for a new engineering job, or your business is looking to hire the top engineering talent, get in touch with RTRS today to discuss how we can help to get things moving during the festive period.